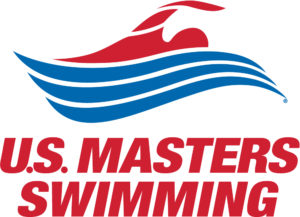 About Masters Swim
We welcome swimmers of all abilities, age 18 and up, who are interested in regular structured workouts. Previous experience in competitive swimming is not necessary. Masters swimmers include beginners, triathletes, former collegiate athletes, nationally ranked competitors and everything in between — all ages, shapes, and sizes. Palo Alto Masters offers 13 coached workouts per week. Every workout is different and you'll learn something each and every time. Along with ongoing conditioning at workouts, the team provides stroke instruction, intra-club activities, competitions, and social events throughout the year. We focus on developing swimming skills, enhancing the enjoyment of swimming through regular workouts and professional instruction, and the promotion of lifetime fitness through swimming.
Workouts
Palo Alto Masters workouts are fun and challenging, full of camaraderie and high heart rates. You'll hear a lot of laughter as well as a few groans. You'll test yourself against high energy teammates and have some early mornings. So show up and see what happens!
The Pool
The pool is 14 lanes, 25 yards. We use some lanes or all of them depending.
Coaching and the sets
Palo Alto Masters workouts are all coached with well-defined sets. The whole pool does the same workout, just with longer intervals and fewer yards in the slower lanes. Each workout starts with a warmup and then the lane is given the first of the main sets. When you're done with that, the second set is introduced, and so forth. Workout emphasis varies. You may do drills, stroke, or sprints. Or long distance free, pulling or kicking. We keep meets and open water swims in mind, providing opportunity to build up to those events. And look out for those relays! Check the calendar for upcoming workout focus. If you wish to swim on your own, please do so during designated lap swim times, available 7 days a week for $10 per swim.
Have fun!
Workouts are meant to be challenging but enjoyable. Communicate with your lane mates, ask questions, and get the most out of your training by putting good effort into the sets. With Palo Alto Masters, you'll find that every workout is different and you learn something every time. Swimming is good for the mind as well as the body!
Subscribe to the Workout Email Reminder List
Schedule & Pricing for Masters Swim
Rinconada Pool Closure: 45 Days for Pool Resurfacing
Rinconada Pool will be closed on Monday, March 6 until the completion of the pool resurfacing project on Thursday, April 20th (weather and work pace dependent). All swimmers are invited and welcome to drop-in or register for a membership at Burgess Pool in Menlo Park and swim alongside their Lap and Masters swimmers. Please click here for more information.
Schedule
| | | |
| --- | --- | --- |
| Monday – Friday | 6:00am – 7:00am | 7 lanes |
| Monday – Friday | 7:00am – 8:00am | 7 lanes |
| Tues/Thurs: | 12:00pm – 1:00pm | 7 lanes |
| Sundays: | 8:00am – 9:30am | 7 lanes |
Pricing

Masters
Adults – $88/month
Student/Seniors (60+): $80/month
Masters memberships cover Masters practices only and do not pay for lap swimming.
Team Fee
Our Masters membership requires an annual $30 team fee. Annual team fees are payable upon registration.
USMS membership

Palo Alto Masters is part of the US Masters Swimming association, which means all members must be registered with USMS for insurance purposes. Your USMS card is required to participate in Masters swimming events and you receive the benefits of regional and national news about Masters swimming. You may register directly on their website at www.usms.org/reg/
Upcoming Events
Palo Alto Masters Annual Plan 2022
| | |
| --- | --- |
| March | Brunch Hosted by Reza and Sean |
| April | In House Time Trials |
| May | Consistency Challenge |
| June | 1 Hour Swim Challenge |
| July | 76×50 July 4th Workout (1776-theme) |
| August | Triple By-Pass Sprint Challenge (3 x 100 x 3 min interval) repeating theme per the month |
| September | Dynamic Duo |
| October | 50 x 100 Killer Quad #1 – Triple Crown |
| November | 75 x 100 Killer Quad #2 – Triple Crown |
| December | 100 x 100 Killer Quad #3 – Triple Crown |
Our Master Swim Coaches
Reza Ojagh / Masters Head Coach
Reza Ojagh's love for swimming started when he was 8 years old. He quickly grew to love the water and focused on improving his stroke and playing water polo. At 18, he was picked up by Iran's National Water Polo Team. In 1997, he took part in his first international water polo tournament and was a member of Iran's national team until 2006. After spending nearly a decade with the national team, Reza focused on education and completed his Master's degree in Physical Education in 2008. This marked the beginning of Reza's career coaching professional water polo. Over the next 5 years Reza collected a vast amount of experience from world-class coaches and went on to lead the Junior National Iranian Water Polo team. In 2013, Reza moved to the states where he's coached both swimming and water polo with DeAnza College, Menlo Swim & Sport and SOLO Aquatics while concurrently teaching an average of 2500 personal swim lessons a year.
Articles & Tutorials
Palo Alto Masters wants to give its swimmers all the tools they need to make themselves the best swimmers they can be. We are, all of us, always improving, fighting and yearning for better and more effective ways to reach our goals.
Under the 'Articles & Tutorials' section you will find documents from previous Masters Email blasts as well as video tutorials demonstrating proper technique and lane etiquette. Videos coming soon!
Articles
Glossary of Terms – Article PDF
The most important article to frequent is our 'Glossary of Terms.' If you're a dedicated Palo Alto Masters swimmer we highly suggest signing up for our 'Daily Workout Emails.' The Masters Calendar includes the days practice regiment as well as several terms and shorthand expressions you can find in this glossary.
Circle Swim Diagram – Article PDF
Palo Alto Masters adheres to the 'Circle Swim' curriculum during practices. This is an important article if you're new to organized swimming and learning to swim with others.
Swim Pace Zones – Article PDF
This article discusses the benefits of swimming with Swim Pace Zones. This style of swimming can yield a much more concentrated and calculated goal set for swimmers.
Developing Core for Swimming – Article PDF
Being in great physical condition is important for maintaining and setting new goals. This article discusses the best ways to achieve an optimal core for your personal goals.
How To Improve Your Freestyle Kick – Article PDF
This article discusses the nuances and impeccable details to master the Freestyle Kick. A video tutorial is attached at the end of the PDF.
Frequently Asked Questions
Q: What is the annual Team Fee used for?
A: The fee is used for awards, food, intramural event production, and team extras — all things that go into improving the quality and value of the team.
Q: How do I pay for my Palo Alto Masters membership?
A: You pay automatic credit card payments monthly. Monthly memberships will be charged automatically until you cancel your membership. Register online.
Q: How do I cancel, suspend, or change my membership?
Cancellation requests must be submitted by the last day of current cycle (month) to terminate recurring payment/membership for the following billing cycle (month). Please fill out this form if you're looking to cancel your membership. You may also cancel your membership in person with a Service Center representative.
Q. What is USMS Membership?

A: To swim with Palo Alto Masters, you must register for a Palo Alto Masters membership and pay the annual team fee with Palo Alto Swim & Sport. Once you have registered with Palo Alto Swim and Sport, you must also register with U.S. Masters Swimming. Since Palo Alto Masters is part of USMS, all members must be registered with USMS for insurance purposes. You may register directly on their website.
Q: Do I register with USMS directly. Or does Palo Alto Swim and Sport do so?
A: You must renew your USMS membership directly with USMS. Once you have registered with USMS, please let us know so we can update our records.
Q: I still have questions, who should I contact? (click on the link to email)
A: General information about Palo Alto Masters