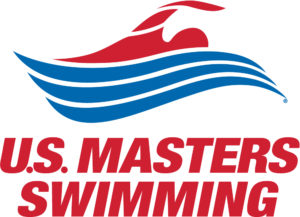 About Masters Swim
We welcome swimmers of all abilities, age 18 and up, who are interested in regular structured workouts. Previous experience in competitive swimming is not necessary. Masters swimmers include beginners, triathletes, former collegiate athletes, nationally ranked competitors and everything in between — all ages, shapes, and sizes. Palo Alto Masters offers 12 coached workouts per week. Every workout is different and you'll learn something each and every time. Along with ongoing conditioning at workouts, the team provides stroke instruction, intra-club activities, competitions, and social events throughout the year. We focus on developing swimming skills, enhancing the enjoyment of swimming through regular workouts and professional instruction, and the promotion of lifetime fitness through swimming.
Workouts
Palo Alto Masters workouts are fun and challenging, full of camaraderie and high heart rates. You'll hear a lot of laughter as well as a few groans. You'll test yourself against high energy teammates and have some early mornings. So show up and see what happens!
The Pool
The pool is 14 lanes, 25 yards. We use some lanes or all of them depending. You will typically find from 3 to 6 people per lane.
Choosing a lane
To help you choose where to swim, we mark the lanes with cones according to 6 levels with Level 1 the fastest. Often we have more than one lane for each level (especially 3-4) so you can choose to swim with the "fast fours" or "slow threes," for example. Once you get to know your teammates, you will be able to choose where to swim according to who shows up at the workout and what the workout emphasis is for that day. You can always ask the coach for guidance.
Coaching and the sets
Palo Alto Masters workouts are all coached with well-defined sets. The whole pool does the same workout, just with longer intervals and fewer yards in the slower lanes. Each workout starts with a warmup and then the lane is given the first of the main sets. When you're done with that, the second set is introduced, and so forth. Workout emphasis varies. You may do drills, stroke, or sprints. Or long distance free, pulling or kicking. We keep meets and open water swims in mind, providing opportunity to build up to those events. And look out for those relays! Check the calendar for upcoming workout focus. If you wish to swim on your own, please do so during designated lap swim times, available 7 days a week. You may add unlimited lap swim to your Masters membership.
Gear
Palo Alto Masters provides pull buoys, paddles, fins, kickboards or you can bring your own. Please use gear on the sets that require it. Workouts are designed to train your stroke mechanics and fitness in specific ways, so gear versus no-gear swims are purposeful.
Know who you're swimming with
In your lane, seed yourselves in order of speed and strength. Use the warmup to get acquainted with who's in your lane. When the main sets start, faster swimmers should go first. Don't hesitate to change order throughout the workout as you tire or get stronger.
Leading the lane
Lane leader duty is important to the enjoyment of all swimmers in the lane. They assume responsibility for knowing the set, timing the intervals, counting laps, and guiding the lane. A crisp and organized lane leader can make the whole workout flow and everyone's experience a good one. The fastest swimmer should go first and be the lane leader. If you're fastest but don't wish to lead, please don't feel you have to. Move to the next-fastest lane and swim in the back, or dial down your pace so that you don't disrupt the lane. You and your lane-mates may also agree to take turns leading during the workout.
Five seconds apart
Leave the wall 5 seconds after the swimmer ahead of you. Unless the set is specifically about drafting, do not swim on anyone's feet. Besides being annoying, you can throw off the timing of the entire lane and drafting doesn't do your training any good. If you're catching the person in front of you, change order at the start of the next set. Or leave 10 seconds apart, which is also a good idea for race-pace sprints when you have few people per lane.
Starting and finishing
Leave from the far right corner of the lane as you face out from the wall, moving over behind the swimmer leaving in front of you. When you swim into the wall to finish, immediately move over to give the next swimmer clear access to the wall. Do not stop before you reach the wall — it is everyone's responsibility to get out of the way and let the next swimmer finish strong.
Turns
Turn on the far left corner of the lane. When the swimmer in front of you pushes off, cross over to your left and make your turn on the left side. This pattern enables a clear sight line and access to the wall for the swimmer behind you. And (bonus!) everyone can then push off straight and not take slanting lines to avoid other swimmers. If you think crossing over is awkward, you may be drafting… 5 seconds is usually plenty of time to set up a clear shot at the left corner wall. And crossing over works beautifully if the person in front of you has turned on the left.
Passing
In a 25 yard pool pass on the walls. Let the person in front know you'd like to pass with a tap on the foot. If you're being passed, stop at the next wall on the far right and squeeze into the corner so the swimmers behind you can turn on the left.
Stopping
If you need to rest in the middle of a set, stop in the right corner of the lane so that people behind you can turn on the left side. Hop back in when there's a gap and your speed is appropriate. If the set is finishing up, after you let swimmers behind you pass, move over to the left to allow finishers clear access to the wall. Do not hang on the lane lines with all your body weight. Enough said.
Have fun!
Workouts are meant to be challenging but enjoyable. Communicate with your lane mates, ask questions, and get the most out of your training by putting good effort into the sets. With Palo Alto Masters, you'll find that every workout is different and you learn something every time. Swimming is good for the mind as well as the body!
Subscribe to the Workout Email Reminder List
Schedule & Pricing for Masters Swim
Schedule
Drop into any of our 12 weekly workouts ($20 drop-in):
| | |
| --- | --- |
| Mon/Wed/Fri: | 5:45am – 6:45am |
| Mon/Wed/Fri: | 7:00am – 8:00am |
| Tues/Thurs: | 12:00pm – 1:00pm |
| Tues/Thurs: | 7:00pm – 8:00pm |
| Sat/Sun: | 9:30am – 11:00am |
Pricing: Learn more about workouts how we run our sessions.
Masters
$88 per month – register today!
$250 per quarter – register today!
$898 per year – 2020 Early Bird Special – register today!
Lap Swim Add-On
Take advantage as of much swimming as you can by adding on our optional Lap Swim package to your Masters Membership. Only a $20 add-on per month. Details online through registration.
Team Fee
Our Masters membership requires an annual $30 team fee. Annual team fees are payable upon registration. Monthly memberships are billed on the first day of the month and quarterly memberships are billed on the first day of the calendar quarter.
USMS membership

Palo Alto Masters is part of the US Masters Swimming association, which means all members must be registered with USMS for insurance purposes. Your USMS card is required to participate in Masters swimming events and you receive the benefits of regional and national news about Masters swimming. You may register directly on their website at www.usms.org/reg/
Student, Senior and Family Discounts
Student and Senior discounts are available for all memberships. Family discounts are available for family members participating in the same program. For these discounts, please contact the Service Center.
Our Master Swim Coaches
Steve Hurko / Masters Head Coach
Steve Hurko joins Palo Alto Swim and Sport as Masters Head Coach and Head of Camps at the Rinconada site. From a young age Steve has had a passion for the water. Swimming for his neighborhood cabana team, local club team, Cal Poly San Luis Obispo  and eventually with United States Masters swimming gives Steve a unique perspective on the lifecycle of the sport, and various levels of competition. During his time at Cal Poly, Steve swam the 200FR, 100FLY and 200FLY.
Having spent the last decade in coaching and program development/ management for the likes of Santa Clara Swim Club, Moffett Towers Club and The Bay Club; Steve returns to the deck to pursue his passion of working with athletes and program design.
Frequently Asked Questions
Q: What is the annual Team Fee used for?
A: The fee is used for awards, food, intramural event production, and team extras — all things that go into improving the quality and value of the team.
Q: How do I pay for my Palo Alto Masters membership?
A: You can choose an annual one-time payment or automatic credit card payments either quarterly or monthly. If you choose an annual membership, then you need to renew each year. If you choose quarterly or monthly memberships, you will be charged automatically until you cancel your membership. Register online.
Q: How do I cancel, suspend, or change my membership?
A: If you would like to cancel your Palo Alto Masters membership completely, please fill out the online Cancellation Form. Cancellation requests may also be taken in person through the Service Center, (650) 463-4914. Cancellation requests must be submitted by the 15th of current month to terminate recurring payment/membership for the following month.
Q. What is USMS Membership?

A: To swim with Palo Alto Masters, you must register for a Palo Alto Masters membership and pay the annual team fee with Palo Alto Swim & Sport. Once you have registered with Palo Alto Swim and Sport, you must also register with U.S. Masters Swimming. Since Palo Alto Masters is part of USMS, all members must be registered with USMS for insurance purposes. You may register directly on their website.
Q: Do I register with USMS directly. Or does Palo Alto Swim and Sport do so?
A: You must renew your USMS membership directly with USMS. Once you have registered with USMS, please let us know so we can update our records.
Q: Can I come to the pool to swim laps for free?
A: We need to charge for any swimmer who comes for laps, but we provide a discount to Palo Alto Masters members. You can register for a combo membership, which will include Masters plus Lap Swim. Otherwise, please drop in whenever you wish and pay the Lap Swim drop-in fee. More about Lap Swimming.
Q: I still have questions, who should I contact? (click on the link to email)
A: General information about Palo Alto Masters